Spiffy offers mobile car cleaning in Apex, NC. As a leading provider of mobile car cleaning and mobile car washing, Spiffy's services are second to none throughout the Triangle. Choose from five great mobile car cleaning services, and experience the difference that a Spiffy wash and detail can have on your vehicle(s).
From corporate businesses in Apex, NC to families and individuals – if you have a vehicle, our team of trusted, mobile car cleaning professionals are happy to help you clean and detail your vehicle.
Car Cleaning in Apex, NC for Businesses & Individuals
Most busy business professionals hardly have the time to clean their vehicles the way they'd like. While automatic car washes are appealing, these types of car washes can actually do more damage to your vehicle than they can do good. On the other hand, hand washing your car yourself can also be detrimental. Because most of us aren't "car experts," we may select soap or products that are actually harmful for our vehicle or which don't yield the kind of result that you'd expect.
Spiffy offers mobile car cleaning services to Apex businesses and residents that are:
THOROUGH
SPEEDY
AFFORDABLE
The best part is the fact that we are mobile. Get started by registering for our mobile car wash services online, or simply download our free mobile app on iPhone or Android. Next, tell us a little about what kind of vehicle you have. Select your service, and then schedule a time/date/place for us to come out and clean your vehicle. It's incredibly simple and easy!
Why Mobile Car Cleaning is Better with Spiffy
The world is a busy place. If you live in Apex, you know how heavy the traffic can be going to and from work in the Research Triangle. At the end of the day, do you really want to spend your time washing your car? Why not hire a professional mobile car cleaning service in Apex, NC?
Our Spiffy team will drive out to your Apex location and will handle all of your car washing and car detailing needs. Try our "Awesome" mobile car wash service to start with. It's our most popular mobile car wash and detailing service, and it is guaranteed not to disappoint!
Using Mobile Car Cleaning in Apex, NC
People use our mobile car cleaning services for various reasons. From birthday parties to corporate events; gifts for family members to other special events – the possibilities are endless. At Spiffy, we care about our customers, and we also care about the environment in which we live. For instance, did you know that less water is wasted using our mobile car wash and detailing service in Apex, NC than if you were to wash your vehicle yourself?
Try our mobile car washing services in Apex, NC today. Live outside of Apex? That's ok! Spiffy offers mobile car detailing and mobile car cleaning services throughout the Triangle. Check our website to find out if Spiffy services the area that you live in.
3 Ways To Book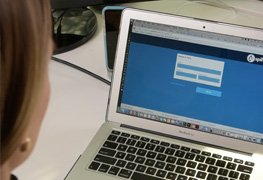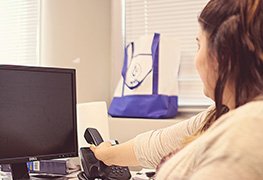 Give Us A Call
Call 844-438-7743 to book with a client care specialist