Whether you're commuting back and forth to work in Research Triangle Park, or you're operating a small business out of your home, Spiffy's mobile car detailing in Apex, NC offers residents and businesses alike convenience and affordability without sacrificing quality. Get your car washed, waxed and detailed inside and out when you need to, at a location in Apex that is most convenient for you!
Bringing Car Detailing Convenience to Apex Residents & Businesses
With more than 42,000 residents, Apex, NC is a small but rapidly growing town. Centrally located near Raleigh, Durham, Cary and Holly Springs, Apex is home to countless businesses and working professionals, many of whom do not have the time to wash their vehicles or take their car into a shop to have it detailed. That's where Spiffy comes in.
Experience car interior cleaning services like never before from trusted automotive professionals who come to you. Choose your location within Apex to have your vehicle detailed, and our team of car cleaning experts will drive to you. We bring all of the car cleaning materials with us. At the end, you'll have an immaculately clean vehicle minus the hassle and the mess because we clean your car and clean up afterwards before we go.
Mobile Car Cleaning in Apex, NC
At Spiffy, we provide mobile car detailing services to residents and businesses in Apex, NC as well as throughout the surrounding area. Our team of talented, skilled, car detailing professionals are mobile, meaning we'll drive to you!
Get your car detailed at home, or have your car detailed while you're at work. All you have to do is select your services, set the time and location, and hand us your car keys. That's it!
Guaranteed Mobile Car Detailing Services to Apex Businesses & Residents
Customer service is important to us, and we stand by all of the services that we provide. This is why you only pay for your car detailing services after we're done and you're completely satisfied. Choose from a wide range of car wash and car detailing services. Not only are our car detailing services good for your vehicle, they're good for your bottom line.
Auto Detail in Apex, NC
Too often, Apex residents neglect to take into account the fact that over time, your vehicle can really take a beating if you don't maintain it. Maintaining your vehicle includes making sure that you wash it on a regular basis and have it detailed on a somewhat regular basis. By offering mobile auto detail in Apex, NC, Spiffy is helping Apex residents and businesses a service that is both convenient, affordable – and most importantly – beneficial for their vehicles.
A clean car will prevent issues, such as rust; and interior car cleaning will keep your car's interior clean and may prevent additional wear on your vehicle over time. Read through our menu of full service mobile car wash options, and reserve your next Spiffy mobile car wash by downloading our FREE mobile app today!
3 Ways To Book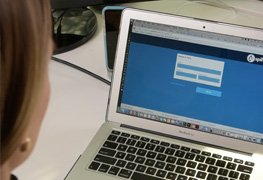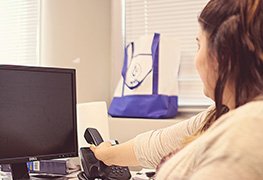 Give Us A Call
Call 844-438-7743 to book with a client care specialist