Mobile car detailing factors into your car's overall appearance in many ways. The most important part of your vehicle is often the interior. This is where you spend most of your time when commuting to work, transporting goods, or shuttling friends, family, and children around. Hiring a mobile auto detailer who specializes in interior car cleaning can make the world of difference when it comes to preserving your vehicle as well as increasing its overall value.
This is where Spiffy comes in. We are an industry leader when it comes to car interior cleaning in Cary, NC and surrounding areas. At Spiffy, we don't just clean your car; we cover all of the details to ensure that your vehicle looks like brand new!
Interior Car Cleaning in Cary, NC
A clean, detailed vehicle is important if you're trying to sell, buy, or even rent a car. Appearances can also play a role if you're in a corporate or business environment and are using a company vehicle to transport and/or entertain guests. Most importantly, however, mobile car detailing can help to prolong the life and longevity of your car, allowing you to enjoy it longer.
At Spiffy, we provide mobile car detailing in Cary, NC and other areas nearby. We know and understand how important it is to make sure that your car is well taken care of, and we treat each vehicle with the utmost care. You can be rest assured that your car will look like brand new after we take care of it.
Mobile Car Detailers in Cary
Folks in Cary, NC lead busy lives. This doesn't always allow them the time they'd like to be able to spend washing and detailing their cars. Besides this, most people do not own the materials or tools needed to properly and safely detail their car(s).
At Spiffy, our professionally trained mobile car detailers are experts in car detailing. Best of all, we bring our mobile car detailing service directly to your home or business in Cary! Whether you're at work or at your kids' soccer game, our mobile car detailers will come to you, giving you the opportunity to focus on the things that are more important in your lives.
Multiple Car Detailing Options
We realize that you have options when it comes to selecting a Cary mobile car detailing service. However, we are confident in the quality of the services we provide. This is why we are pleased to offer multiple mobile car detailing options. Choose from several different packages and pricing to best fit your needs and budget.
Have a question about our services? Thinking about treating the employees at your office to one of our mobile car detailing services? We're glad to help! Give us a call today at 844-438-7743 download our mobile app on iPhone or Android today to get started!
3 Ways To Book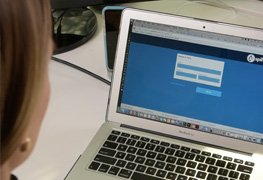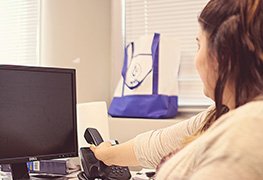 Give Us A Call
Call 844-438-7743 to book with a client care specialist