Cary, NC is home to more than 150,000 residents –many of whom live and work in the Research Triangle Park area and beyond. When you think about how busy the lives of professionals can be, it only makes sense that a mobile hand car wash in Cary, NC can save tons of time and headache.
At Spiffy, we offer mobile hand car washing in Cary, NC and surrounding areas. Whether you're a Cary resident or a Cary business owner, Spiffy mobile car wash services help you keep your vehicle looking its best when and where it is convenient for you.
Experience the Difference with Mobile Hand Car Washing in Cary, NC
More people are turning towards mobile hand car washing as a viable solution. A quality hand car wash helps to ensure that your vehicle stays clean while allowing you to continue your day-to-day routines without breaking pace. Mobile hand car washing (when done by the professionals at Spiffy) is also better for your vehicle and the environment.
Our team of trusted car wash professionals knows which car wash supplies to use as well as which materials are safe for the environment. Additionally, we supply our own water and use less water than most people would use if they had to wash their vehicles themselves.
A professional hand car wash is also more careful and deliberate versus an automatic car wash. Our technicians provide unmatched, meticulous detail while cleaning your vehicle – even getting into all of the crevices and hard-to-reach spots on your vehicle.
Getting a Mobile Detail Car Wash in Cary, NC
Spiffy travels to you, washing your car at the specific time and place that you specify. All you have to do is hand us the keys once we arrive. We'll take care of the rest, and we'll be sure to let you know when your vehicle is done.
Interested in getting a mobile detail car wash done on more than one or more vehicles at the same time? We can do that too! If you're an employer, why not treat your employees to the mobile detail car wash services that Spiffy offers? Are you a stay-at-home parent with multiple vehicles? Why not have all of the family cars cleaned at once? Save yourself the time and hassle, and spend more quality time with the kids instead.
Why Cary Residents & Businesses Trust Spiffy
When it comes to hand car washing in Cary, NC, more Cary residents and businesses trust Spiffy. Our mobile car washing services are top rated, and our service selection process is streamlined, making it easier than ever for you to select the car washing service you want, book your appointment, and enjoy the end result!
Contact Spiffy today by calling: 844-438-7743, and download our mobile app on iPhone or Android today to get started!
3 Ways To Book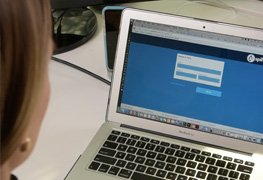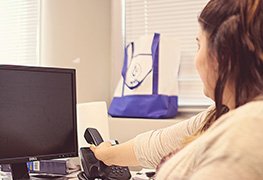 Give Us A Call
Call 844-438-7743 to book with a client care specialist